Festival of colour at The Avenue by Mirvac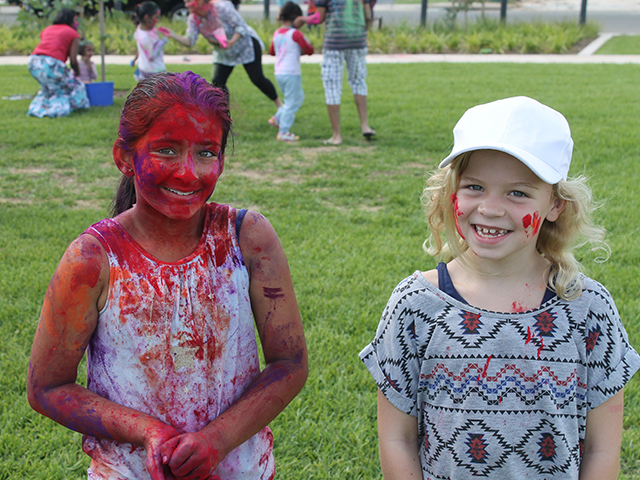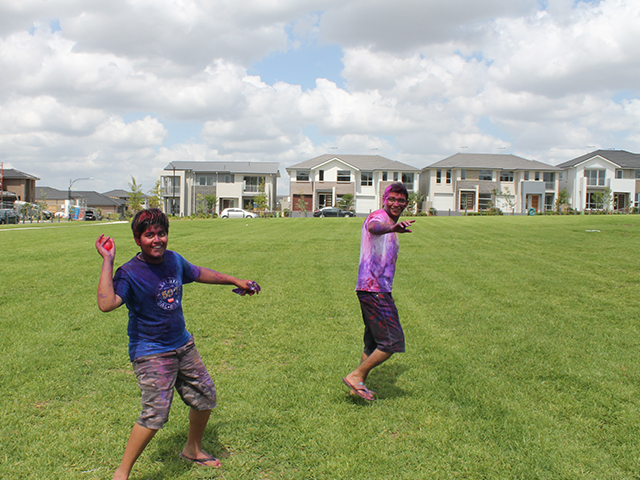 Colour, community and cultural diversity celebrated in style
On Saturday, 11 March, residents of The Avenue took part in the Indian festival of Holi. The festival was the first community event to be held at the development, with the resident initiative supported by our community connections program.

Families celebrated in the traditional manner, throwing water and coloured powder. The 1.2 hectare park at The Avenue was the backdrop to the rainbow of frivolity, taking on shades of orange, pink and purple. Over fifty attendees within the new community took part, including one family who had not yet moved in but spontaneously joined in the spirit on the day.

It is truly fantastic to see our residents enjoying their new homes and taking such a keen interest in building deeper connections within their community. This is an exciting and vibrant start to many more great community initiatives at The Avenue.